Harriets Reise (Short Film)
Tommy has asked three of her friends Yolanda, Timo and Decker, to join her on a road-trip. A road-trip with a defined mission - to find Harriet a boyfriend!
Yolanda is confident and loud, Timo is shy and naive, Decker is moody and Harriet is Tommy's pet tortoise.
Tommy has borrowed her grandparent's old campervan to drive the four of them 800Km to meet with a tortoise breeder in the far north of Germany. After spending one night in a remote part of the country they eventually meet up with a very abrupt and tough tortoise-breeder.
"...my year 9 German students loved Harriets Reise today.
Brilliantly made and engaging! " The Castle School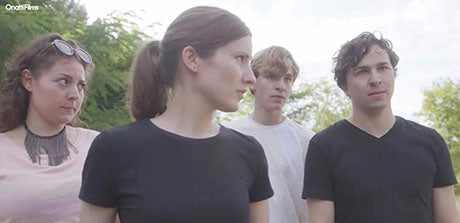 About this film Harriets Reise
Language: German
Episodes: 2
Part 1 (12:48)
Part 2 (7:02)
For Ages: 12-15
Release Date: 2020
Harriets Reise | What is included
Workbook
2 episodes +interviews
Full Script
Harriets Reise | Information
This is written for teenagers who are learning German as a second language.  
Filmed: 2020
Location: Berlin
Number of characters: Five
Level of German: Intermediate
Laura talks about FOOD
Topic: FOOD
Language: German
For Ages: 12-15
Length: 10:00 mins
With PDF questions for students.

WE ASKED LAURA ABOUT FOOD - LIKES AND DISLIKES
Added January 2022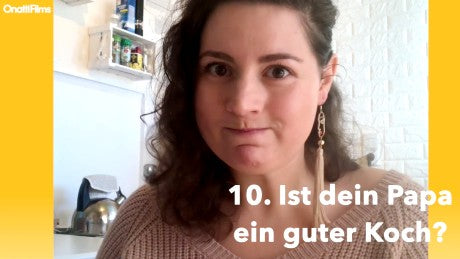 Laura talks about TRAVEL
Topic: TRAVEL
Language: German
For Ages: 12-15
Length: 10:00 mins

WE PUT 14 QUESTIONS TO LAURA ABOUT HER HOLIDAYS
Added November 2020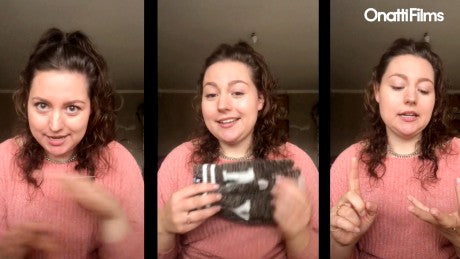 Laura gives us a tour of BERLIN
Topic: BERLIN (2 parts)
For Age: 12-15
Length:
(Part 1) 8:24 mins
(Part 2) 4:46 mins

LAURA TAKES US FROM HER APARTMENT TO CENTRAL BERLIN
Added February 2021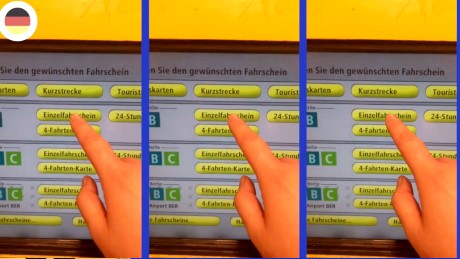 Laura talks about CHRISTMAS
Topic: CHRISTMAS
Language: German
For Age: 12-15 Length: 9:39 mins
LAURA TALKS ABOUT HER CHRISTMAS IN BERLIN
Added December 2020